Homemade – for higher quality & flexibility
We consider the development, design and manufacture of complex interlocking tools to be an essential core competence of our company.
Part handling, post-treatment and 100% testing on the punching machine are carried out by peripheral equipment developed and built in-house.
This is the basis for reliable, cost-efficient production of highly complex parts.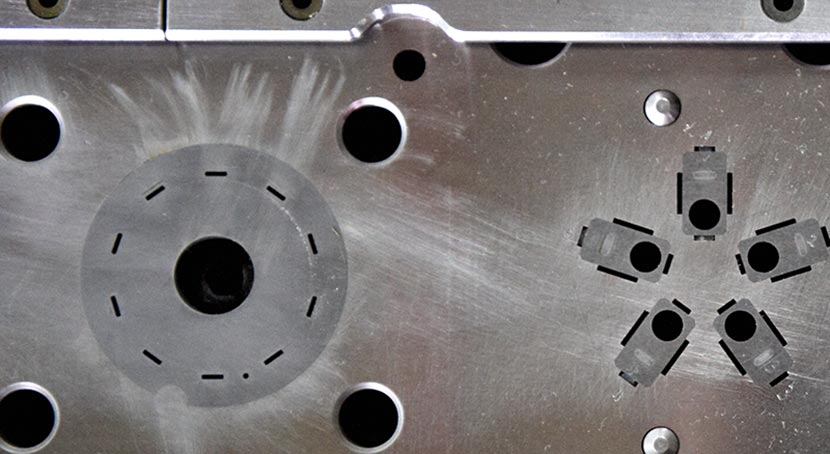 TOOLSHOP
An essential quality plus is our in-house tool shop. Our state-of-the-art machinery, coupled with the many years of experience of our toolmakers, guarantee optimum results and ensure long-term series production. Due to our tool shop we are largely independent from suppliers and can give our customers planning security at any time. Likewise, this trained team is on hand to help in the event of any malfunction. In this way, we can guarantee that faults will be rectified within the shortest possible time directly by the "makers".
PERIPHERALS
As in our tool construction, the motto "everything from one source" also applies to plant construction. Our in-house plant engineering department allows us to optimally plan, manufacture and quickly install production plants and peripherals that are perfectly designed for the series production of our products.